RIMM horizontal machines are used in fully automatic manufacturing, where molded parts can fall freely after demoulding. To increase reliability, a supporting brush unit can be used. The machines are equiped with injection units from 500ccm up to 2500ccm and a clamping unit from 900kN up to 4000kN.
Of course, a combination according to customers reqirements is also possible.
Due to high precision linear rails on the moveable clamping plates, heavy moulds need no further adjustment throughout the production process. This RIMM vertical machines generation fulfills all future-oriented expectations for the production of high quality moulded rubber parts.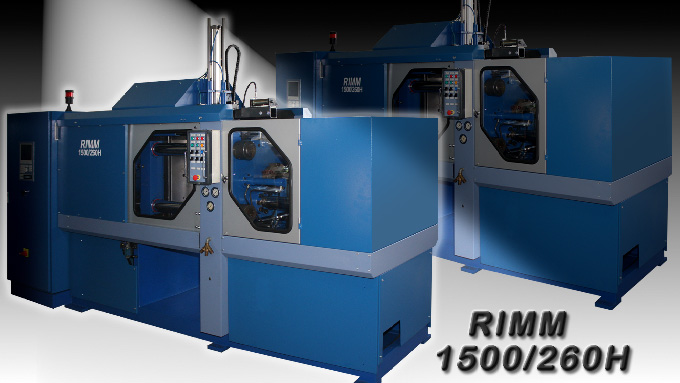 clamping force: 2600 kN
shot volume: 1500 ccm
injection performance: 240 ccm/s
mould stroke: 550 mm
heating plates: 550 x 656 mm
FIFO injection system: 2000 bar
ejector bars for fixed and moveable side