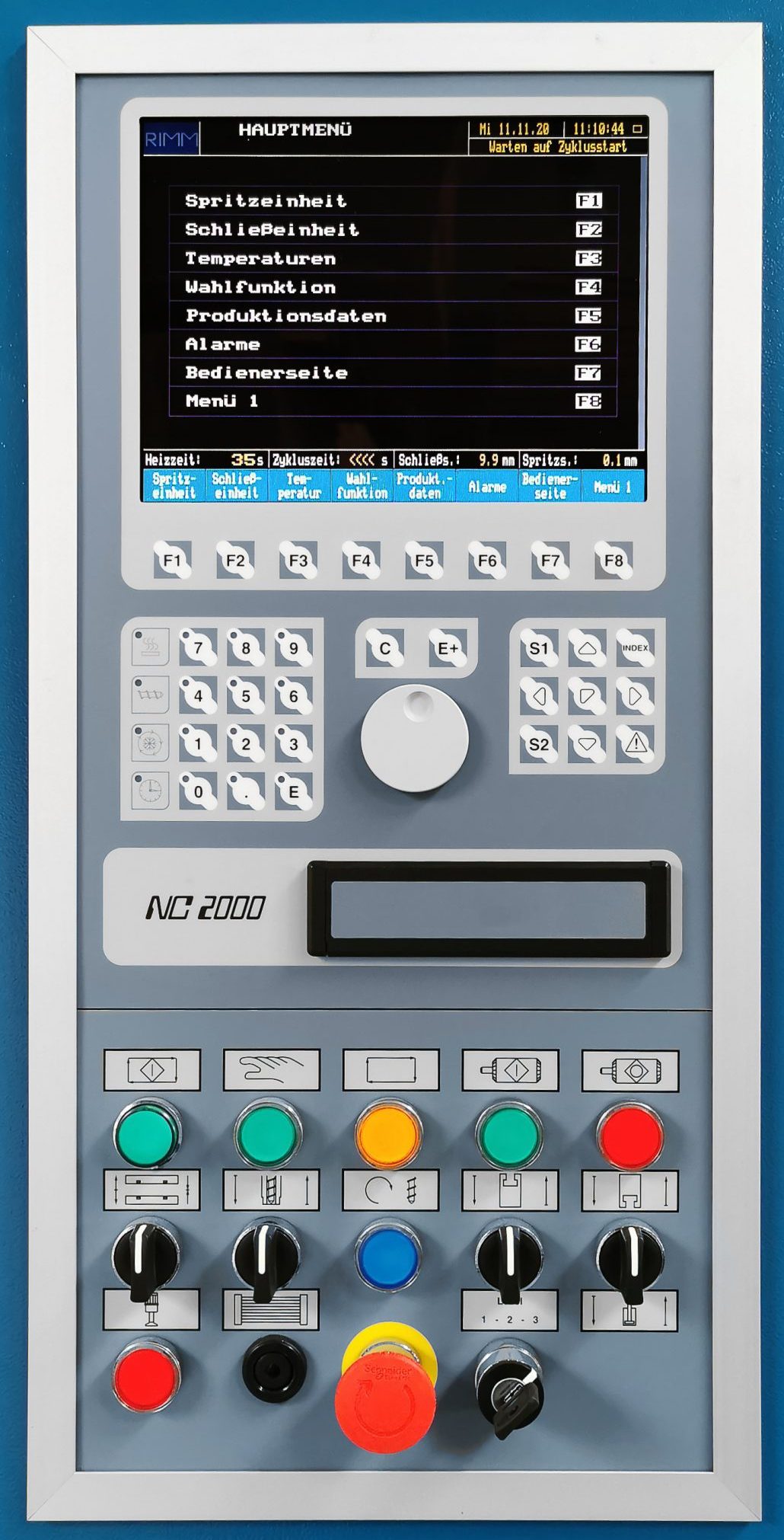 When one speaks of RIMM, one thinks of the high performance and simple operation of the RIMM Control.
The user interface of the RIMM-Control guarantees the operator to use all functions of the machine in an easily accessible way.
The NC2000 operator terminal is standardized for all series of RIMM machines. It supports the operator in all steps from setup to process optimization and production in an intuitive and convenient way.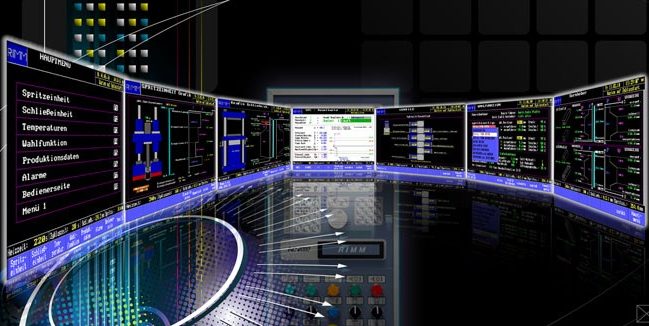 The RIMM-Control supports the operator during commissioning and setup of the tool with clear and intuitively structured screen masks, numerous help functions as well as thematically structured operating masks.
The change log, in which the NC2000 control documents every parameter change and logs the respective time and operator, offers advantages in quality control.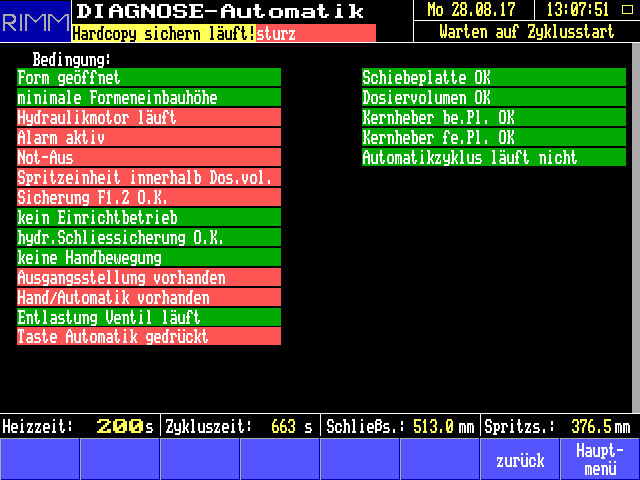 In case of machine malfunction, the integrated condition diagnosis helps quickly, displaying the cause of malfunction in plain text for each selected movement.
With the plug-in Compact Flash card, you can save mould and machine data as well as the complete setting of the machine. This saves time and money, especially when moulds are changed frequently.
Of course, you can also save quality-relevant process parameters as well as screenshots as hard copies on the CF card and evaluate them externally on your computer.