RIMM vertical machines are equiped with injection units from above and are available in sizes from 150ccm up to 6000ccm. The upright clamping unit allows us to minimize the footprint and provides a space saving arrangement. Vertical machines have clamping forces from 450 kN up to 4000 kN. 
customized to fit your requirements
RIMM machines are available in needs-based sizes. We are able to combine different properties so that the machines perfectly match your area of ​​application and your requirements.
An automated production process can be implemented through the use of individually adapted peripheral units. For example, with extendable middle plates that simplify the removal of molded articles by hand or a robot handling.
RIMM rubber injection moulding machines are pioneers in the rubber processing industry due to their economy, quality and process reliability. This RIMM vertical machines generation fulfills all future-oriented expectations for the production of high quality moulded rubber parts

.
our vertical machines by size up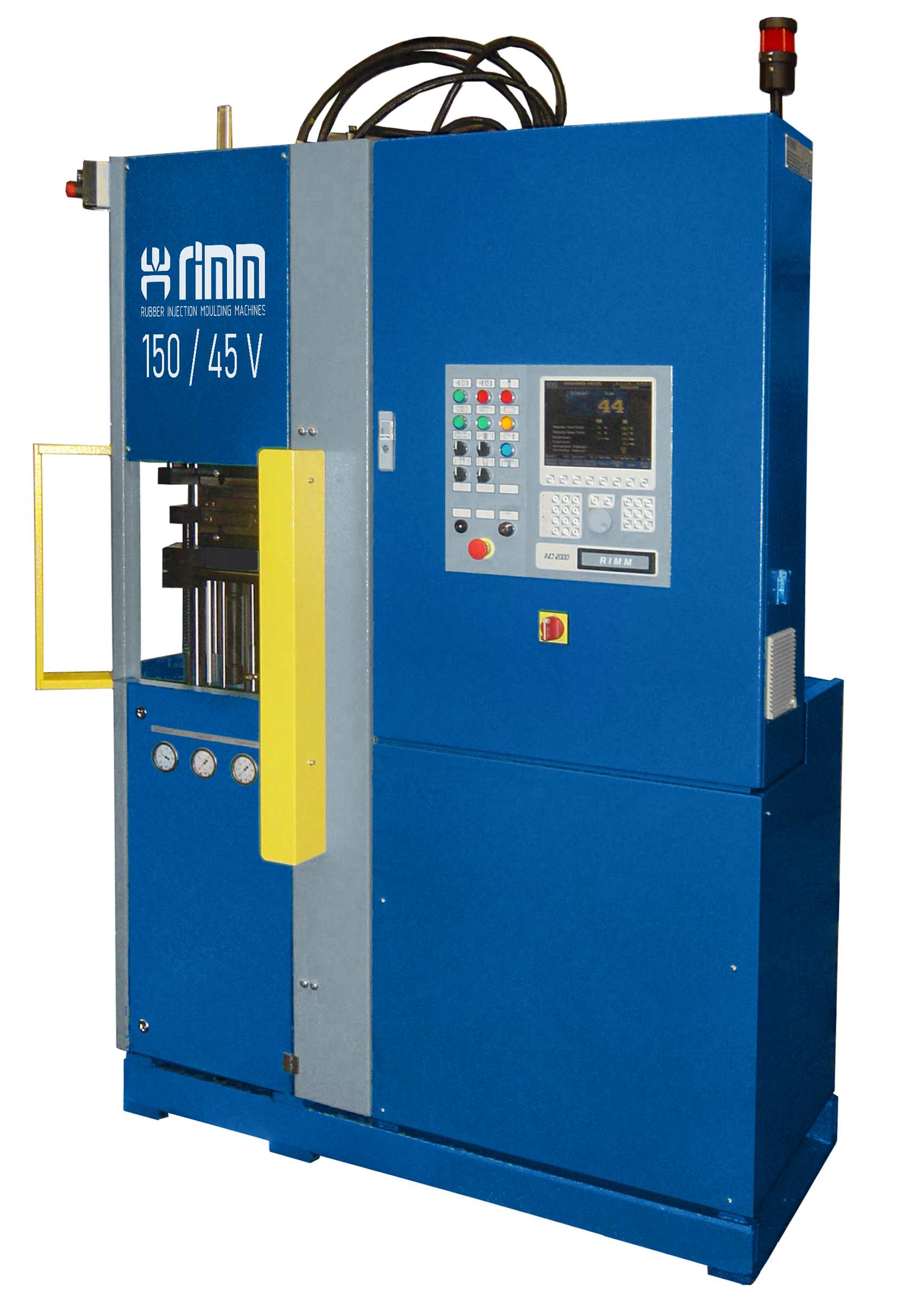 clamping force: 450 kN
shot volume: 150 ccm
injection performance: 80 ccm/s
mould stroke: 300 mm
heating plates: 300 x 306 mm
FIFO injection system: 2000 bar
ejector bars for fixed and moveable side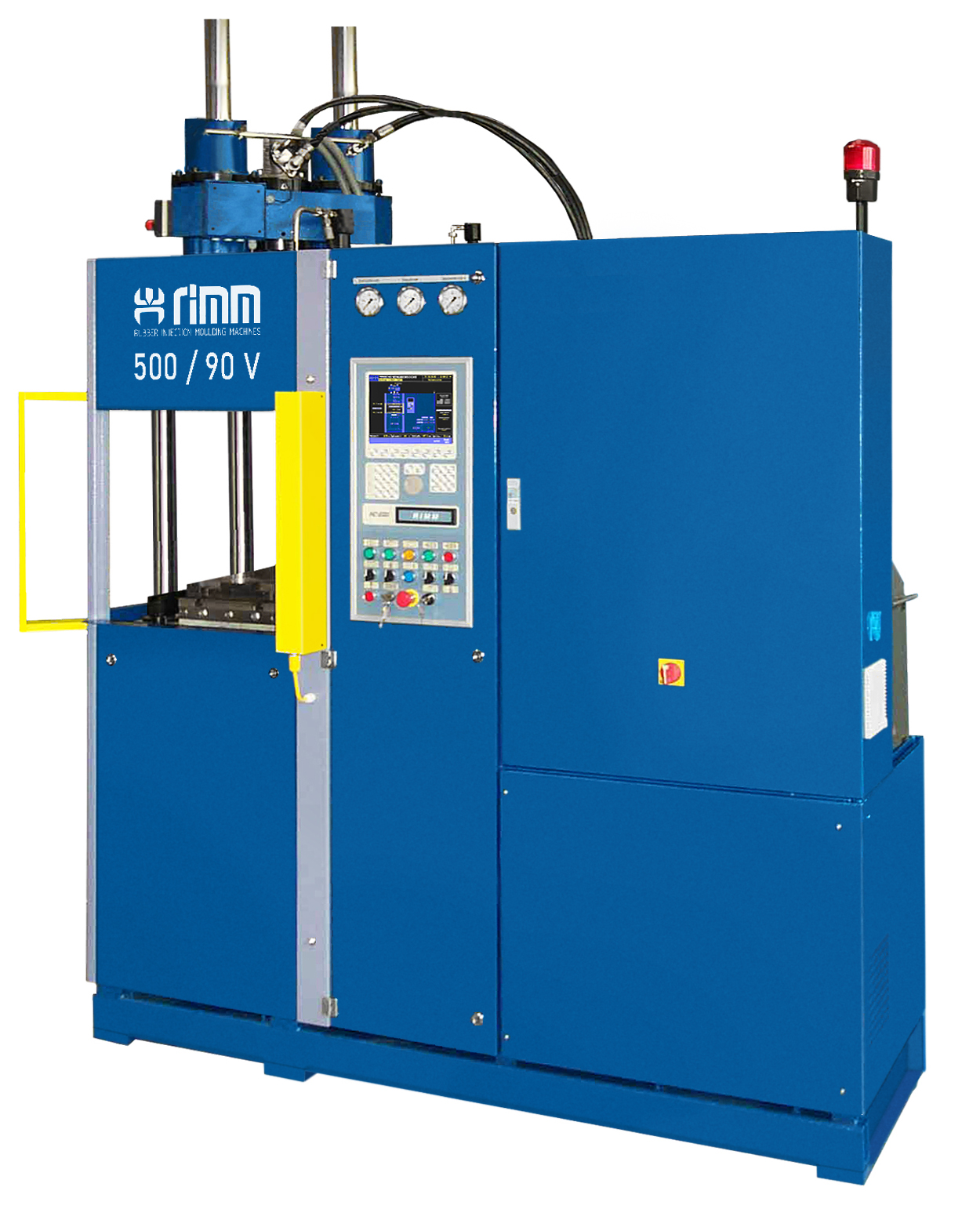 clamping force: 900 kN
shot volume: 500 ccm
injection performance: 130 ccm/s
mould stroke: 400 mm
heating plates: 350 x 456 mm
FIFO injection system: 2000 bar
ejector bars for fixed and moveable side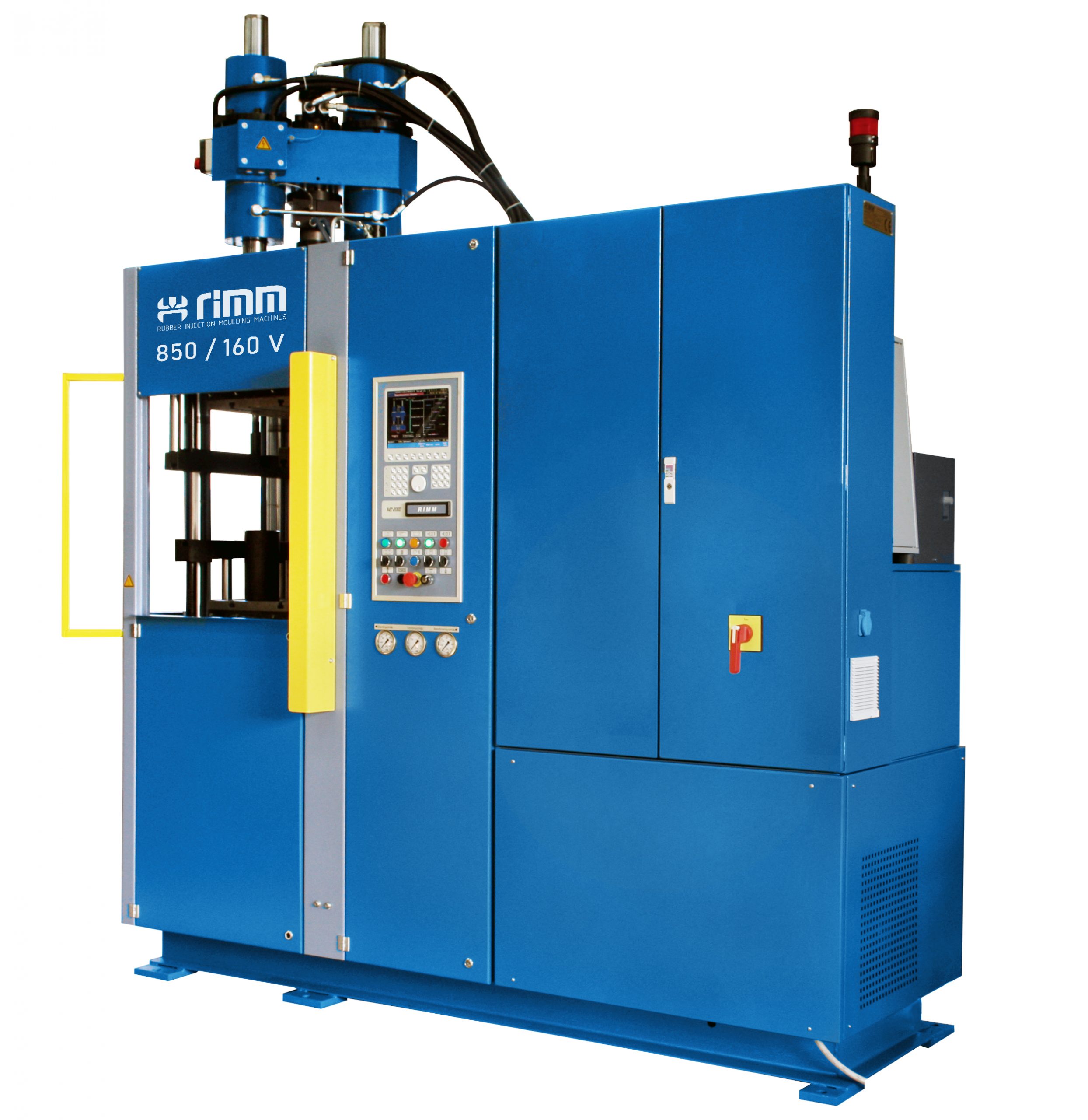 clamping force: 1600 kN
shot volume: 850 ccm
injection performance: 190 ccm/s
mould stroke: 500 mm
heating plates: 450 x 526 mm
FIFO injection system: 2000 bar
ejector bars for fixed and moveable side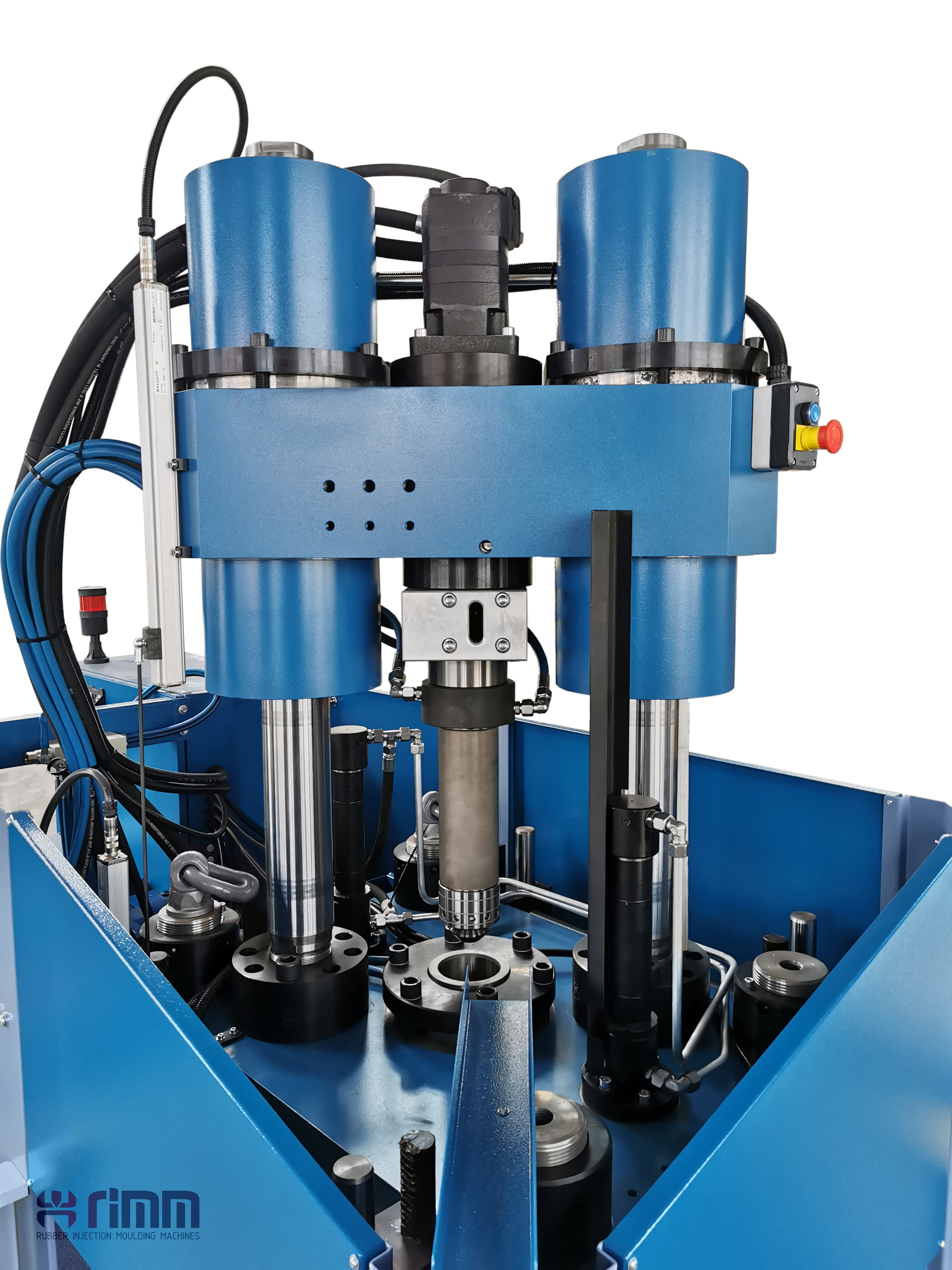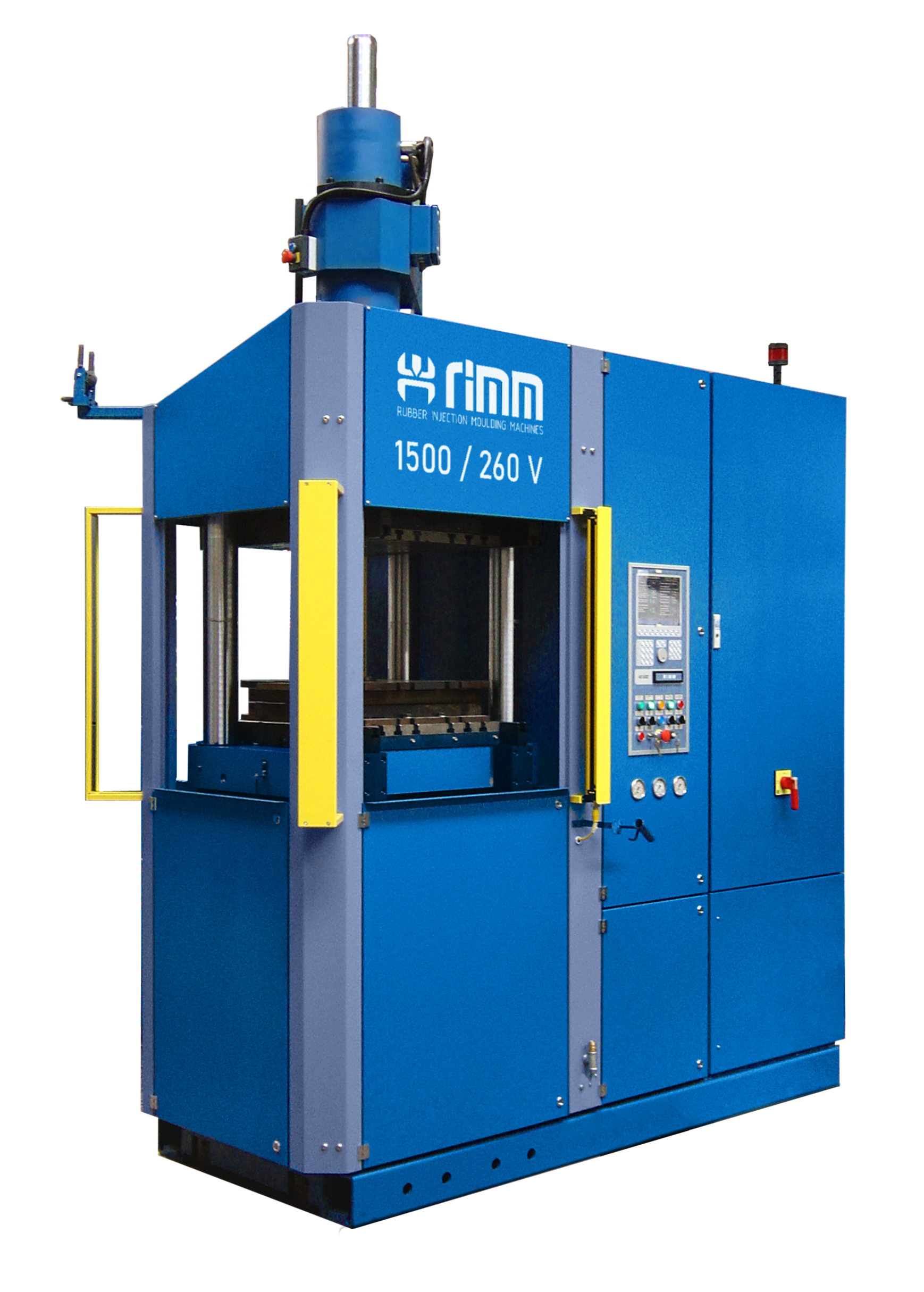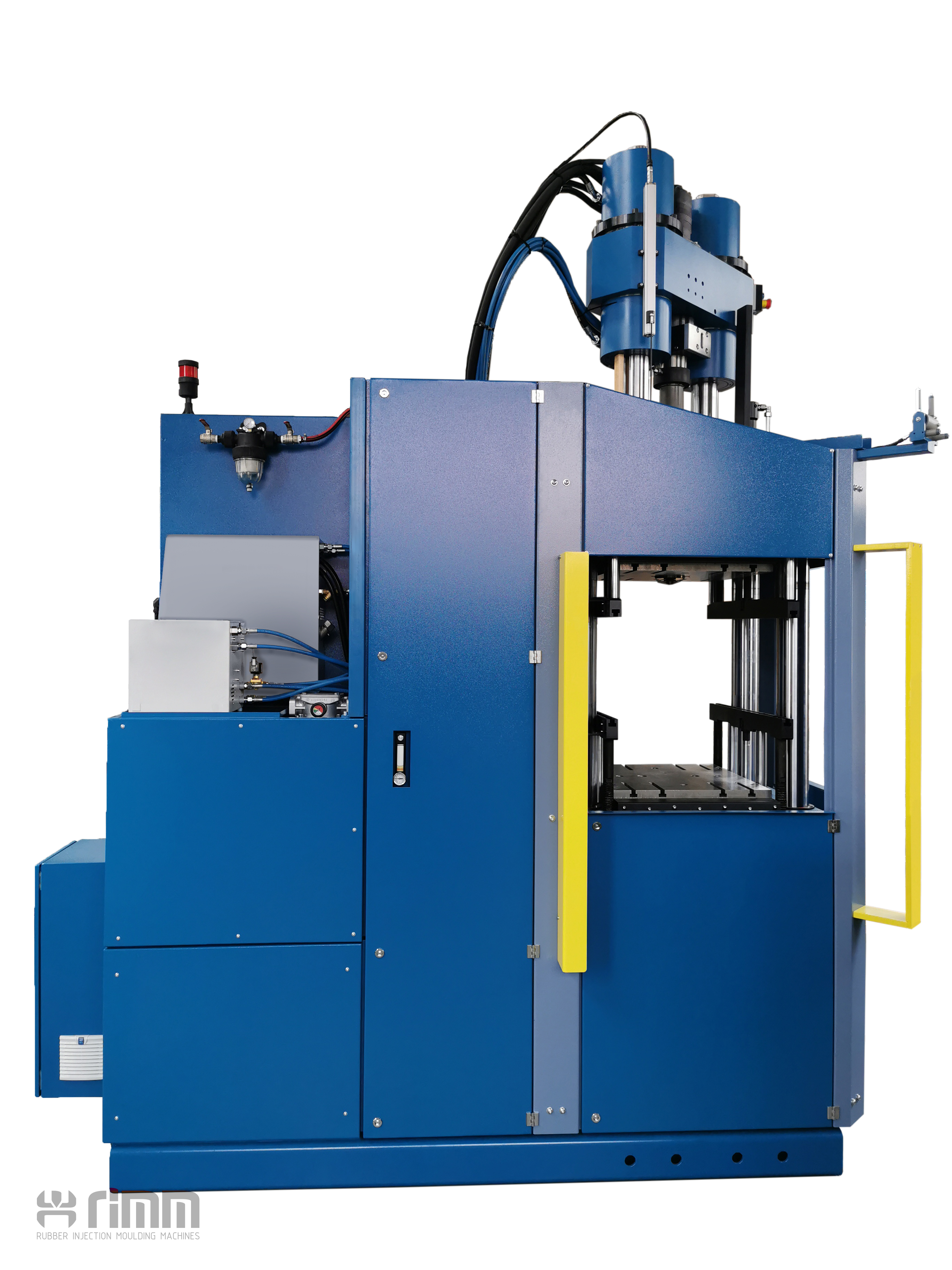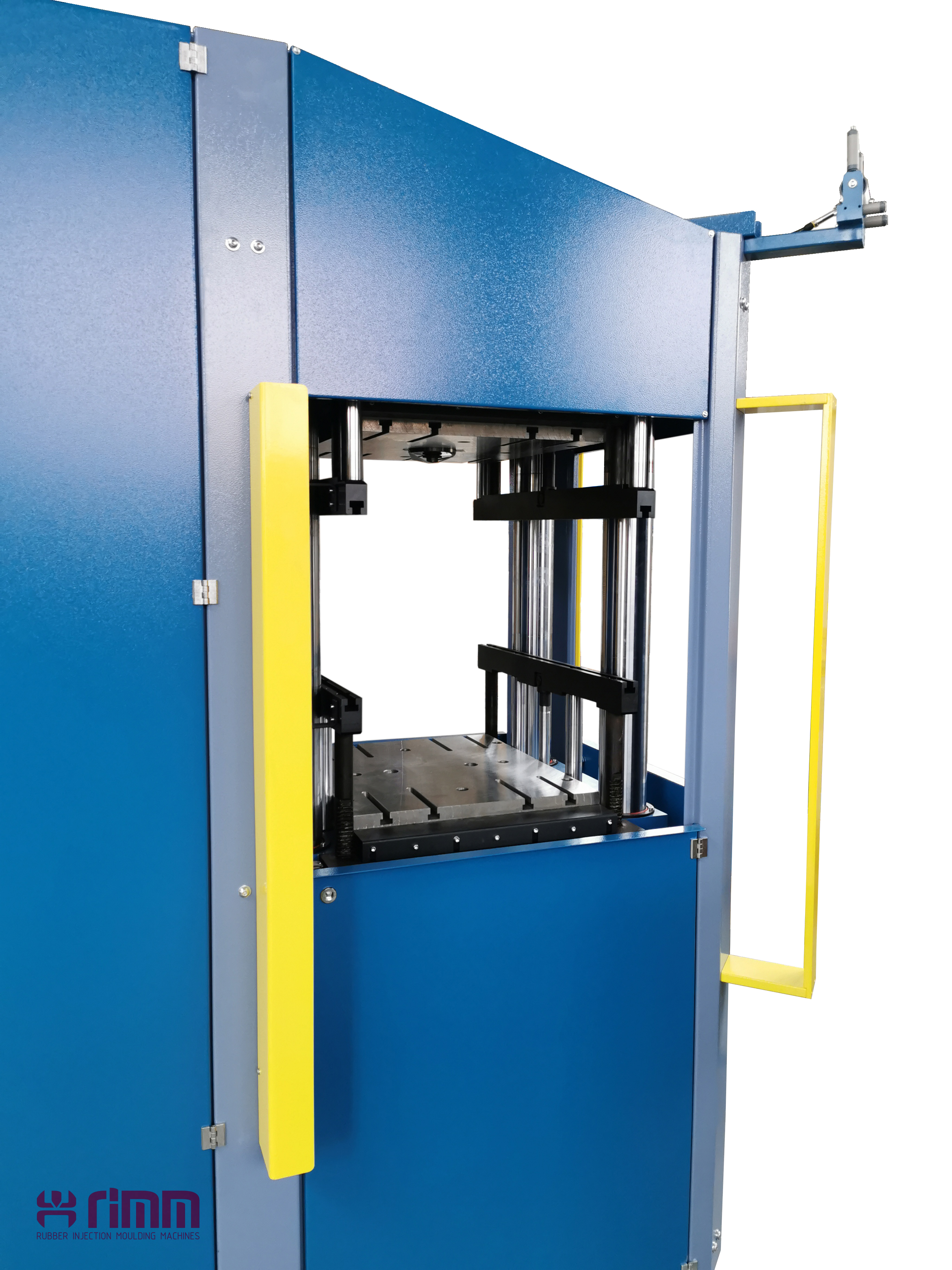 clamping force: 2600 kN
shot volume: 1500 ccm
injection performance: 240 ccm/s
mould stroke: 550 mm
heating plates: 550 x 656 mm
FIFO injection system: 2000 bar
ejector bars for fixed and moveable side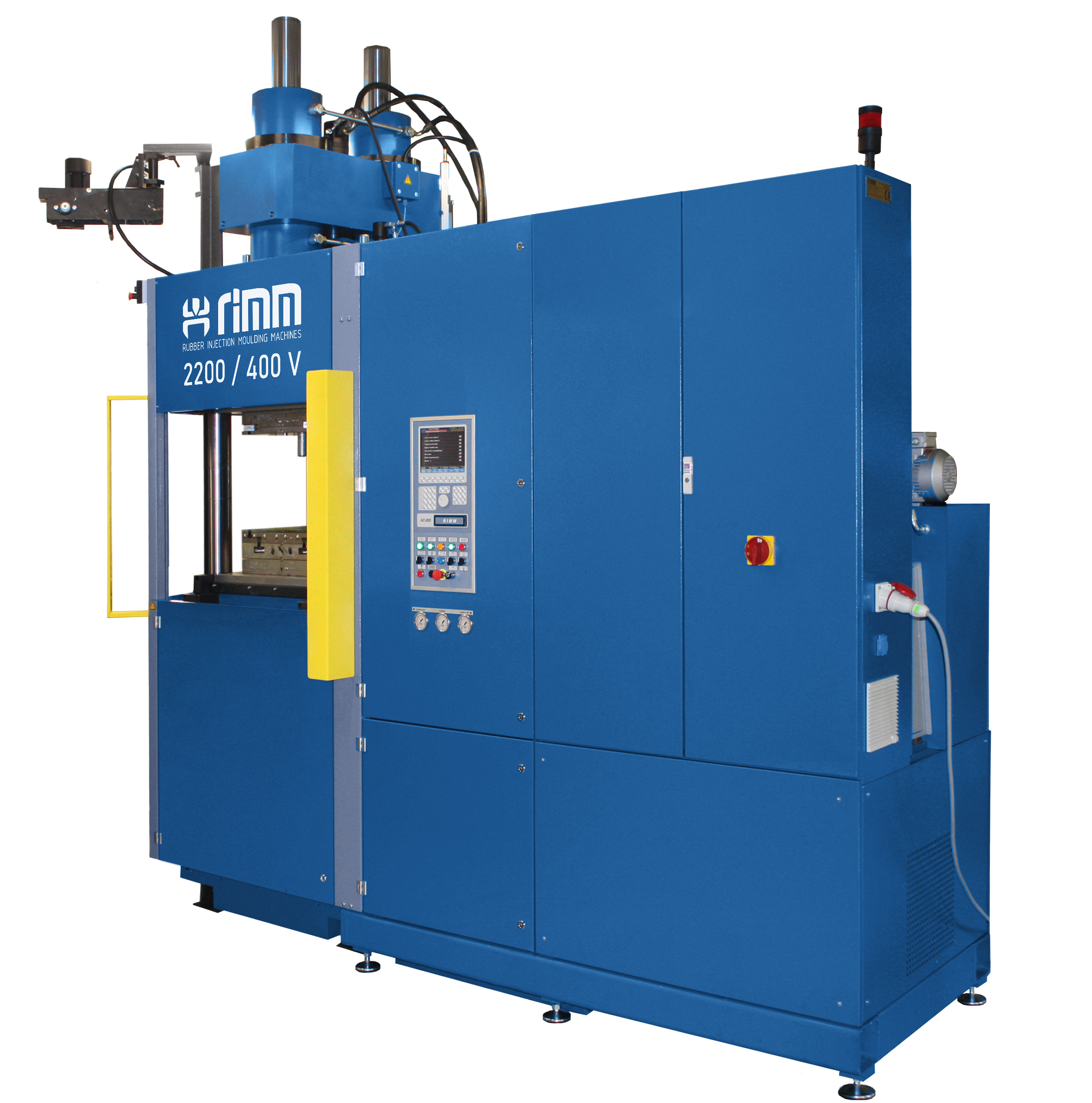 clamping force: 4000 kN
shot volume: 2200 ccm
injection performance: 300 ccm/s
mould stroke: 700 mm
heating plates: 660 x 806 mm
FIFO injection system: 2000 bar
ejector bars for fixed and moveable side